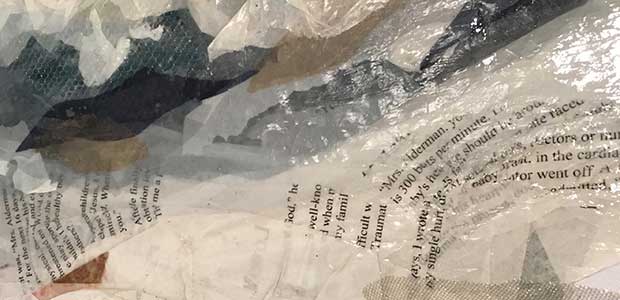 "Mrs. Alderman, your new-born baby's heart rate is 300 beats per minute." He explained that a baby's heart rate should be around 120 beats per minute. But our son's heart rate raced almost three times faster. I bit my lip and fought tears.
Over the next several days, doctors or nurses surrounded our baby, Grant, in the cardiac unit every time his heart monitor went off. A few days into the crisis, a doctor admitted, "Mrs. Alderman, your baby is very sick." What he meant was, "Mrs. Alderman, your son could die." For the next 16 days, a team of doctors worked to find the right medication level to stabilize our son's heart.
Physical, mental, and emotional exhaustion threatened me. Would our baby live? Would he play sports like the other boys? Why couldn't I have a healthy baby like other mothers?
Desperate, I knelt on the floor in children's hospital chapel and pleaded for a miracle.
The process of letting go was one of the most difficult things I had ever done. How does a mother surrender a son? For my own mental health and emotional survival, I needed to give up control—to lay down my hopes and dreams. In the end, I could do nothing to save our son's life.
But after 16 painful days, my miracle actually came. Grant's heart stabilized, and the doctors obtained the right medication level. That Christmas I received a precious gift: my son's life.