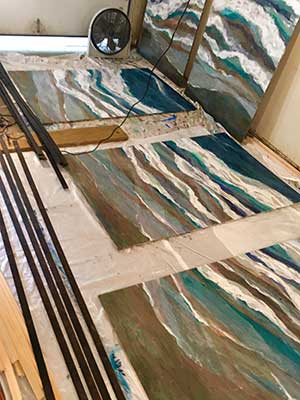 Dad, you're supposed to protect me from people like you. All I ever wanted was your love and approval. My heart longs for a real father.
Signed, your daughter
This statement was written by a college student whose heart bled through the pen as her pain-filled words gushed onto paper. Like this young woman, the majority of the Let Go submissions I received dealt with the emotional wounds from divorce. Both children and adults wrote about the devastating effects of broken and fractured families.
The opportunity to write Let Go letters and sentences helped individuals to identify an area in their life that needed growth or change. By doing this, new steps towards hope and healing resulted. The letter below was written by a young man trying to rebalance his life after tremendous hurdles—including divorce. Though his journey towards healing has been very hard, his strength and resolve to regain hope is remarkable.
Dear Dad,

I was abandoned in the womb—by you. Five years later, I was adopted. So I left my foster home to live in a new home. It was scary moving into a totally different place.

My new parents tried to love me, but they were too busy. In my new home, there was no discipline. No help with my homework. So I was abandoned again.

When I was fourteen, my new parents divorced. After that, things changed again. Now I would wake up and make my own breakfast. I came home to an empty house after school, and I had to make my own dinner.

Things didn't work out with my new mom, so I moved into my new dad's home. I started getting into trouble and doing drugs to hide the pain. One day my new dad called me a "loser" and kicked me out.

Dad, I don't blame you or my new parents. Everyone had their own issues. Although I still struggle with the loser tapes playing in my head, it's time to let go of my past. I'm letting go of rejection. I'm letting go of the anger from being abandoned. It's time to search out my own destiny.

Love ya, Dad—even though I have never met you,
Your son
Note: One hundred twenty-six participants pre-submitted Let Go letters and sentences to be collaged into the painting. The names and some details have been changed to protect identities.